The Association of Pacific Rim Universities (APRU)
Institute for Advanced Study Building, 3/F, 3019 Lee Shau Kee Campus
The Hong Kong University of Science and Technology
Kowloon, Hong Kong S.A.R. China
Image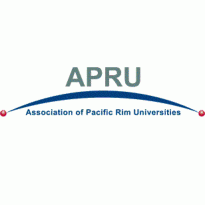 The Association of Pacific Rim Universities (APRU), a Member organization of the IAU, is a network of 60 leading research universities from 19 APEC economies.
As a network of leading universities linking the Americas, Asia and Australasia, APRU (the Association of Pacific Rim Universities) brings together thought leaders, researchers, and policy-makers to exchange ideas and collaborate on effective solutions to the challenges of the 21st century.
We leverage collective education and research capabilities of our members into the international public policy process. In the post-pandemic era, our strategic priorities focus on:
providing a neutral platform for high-level policy dialogue,
taking actions on climate change, and
supporting diversity, inclusion, and minorities.
APRU's primary activities support these strategic priorities with a focus on key areas such as disaster risk reduction, women in leadership, indigenous knowledge, virtual student exchange, e-sports, population aging, global health, sustainable cities, artificial intelligence, waste management and more.