National Union of Students
Macadam House, 275 Gray's Inn Road
WC1X 8QB London, United Kingdom
Image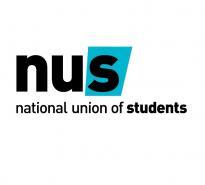 The National Union of Students (NUS) is a voluntary membership organisation, a confederation of 600 students' unions, amounting to more than 95 per cent of all higher and further education unions in the UK. Through its member students' unions, NUS represent the interests of more than seven million students.
NUS works to provide leadership on social responsibility and sustainability in the sector, researching sector trends and delivering change programmes to create a national network of supporters.
In 2016, NUS received the UNESCO-Japan Prize on Education for Sustainable Development.