Université libre de Bruxelles
ULB
Avenue Franklin Roosevelt 50
1050 Bruxelles, Belgium
IAU Whed id:
IAU-019756
The IAU WHED ID Is a global unique identifier. Learn more here on the IAU World Higher Education Database.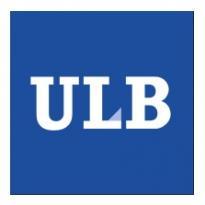 About
As a multicultural university with one third of students and researchers from abroad, international relations is a daily reality for the Université libre de Bruxelles, just like the city of Brussels itself, one of the world's most cosmopolitan cities. Its outward-looking position with regard to Europe and the world has resulted in a number of agreements, collaborations and special partnerships being set up with some of the world's top universities.
Four scientific Nobel Prizes, one Fields Medal, three Wolf Prizes are further evidence of the University's longstanding tradition of excellence. The Université libre de Bruxelles is an active member of the Research Area: ULB has received HR Excellence in Research award from the EU (EURAXESS) and also EU funding to hire post-doctoral researchers (COFUND program), for example. Over the past few years, it has obtained 49 Grants (24 Starting, 12 Consolidator, 11 Advanced, 1 Synergy and 1 Proof of Concept Grants) from the European Research Area (ERC) to finance research in Medicine, Mathematics, Political Science, Economics, Physics, etc. In addition, the University's Institute for European Studies is recognized as a "Jean Monnet European research centre" for its work on European integration.
The Université libre de Bruxelles has 12 faculties that cover all the disciplines, closely combining academic input and research. It offers almost 40 undergraduate programmes and 250 graduate programmes (among them 23 Masters fully taught in English) . It also partners 20 Doctoral schools, with almost 1,600 PhD in progress. One of the University's main aims is to give its students a solid foundation in critical thinking as well as a taste for research, while at the same time catering to the needs of new publics.