United Nations Environment Programme (UNEP)
United Nations Avenue, Gigiri,
PO Box 30552, 00100 Nairobi, Kenya
Image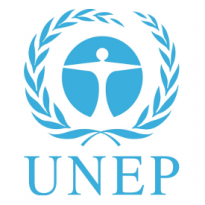 Since its inception in 1972, the United Nations Environment Programme (UNEP) has been the global authority that sets the environmental agenda, promotes the coherent implementation of the environmental dimension of sustainable development within the United Nations system and serves as an authoritative advocate for the global environment.
UNEP's mission is to provide leadership and encourage partnership in caring for the environment by inspiring, informing, and enabling nations and peoples to improve their quality of life without compromising that of future generations.
UNEP works on delivering transformational change for people and nature by drilling down on the root causes of the three planetary crises of climate change, nature and biodiversity loss, and pollution and waste. UNEP employs seven interlinked subprogrammes for action: Climate Action, Chemicals and Pollutions Action, Nature Action, Science Policy, Environmental Governance, Finance and Economic Transformations and Digital Transformations.
Phone
+254 (0)20 762 1234
E-mail
unep-newsdesk@un.org