Queen's University
99 University Ave, Kingston, ON K7L 3N6
Ontario, Canada
IAU Whed id:
IAU-013841
The IAU WHED ID Is a global unique identifier. Learn more here on the IAU World Higher Education Database.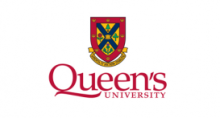 The Queen's College was established in October 1841 via a royal charter from Queen Victoria and today, it counts more than 23,000 students and over 131,000 alumni living worldwide.
Mission and Strategy
The Queen's University is aiming for the future by standing on a history of strength and unafraid to challenge the assumptions of the past. The university offers an exceptional student experience, attracts and cultivates excellence and leadership, and pushes the boundaries of knowledge through research—in service to an inclusive, diverse and sustainable society.
The Queen's community and its people will solve the world's most significant and urgent challenges with their intellectual curiosity, passion to achieve, and commitment to collaborate.
Sustainable Development
The sustainable development plan of Queen's University aligns with their general strategy. In reflection of its UN commitment, Canada has asked every segment of society to contribute to advancing the SDGs, calling for leadership, engagement, accountability, and investment on all fronts.
The country's post-secondary institutions are uniquely positioned to help accelerate this progress in all categories. More broadly, a concerted, strategic approach to advancing the SDGs aligns all participating universities in Canada and abroad toward a common vision. Queen's has also signed on to the University Global Coalition helping to advance the United Nations' Sustainable Development Goals in partnership with higher education institutions around the world and which promotes the incorporation of the UN SDGs into the teaching, research, operations, and partnerships of higher education institutions through a commitment from institute leadership.
Find out more about the University's role on the SDGs.
Download the Global Engagement Strategic Plan 2023-2028.