University of Bologna
Alma Mater Studiorum – Università di Bologna
Via Zamboni, 33
40126 Bologna BO
Italy
IAU Whed id:
IAU-018814
The IAU WHED ID Is a global unique identifier. Learn more here on the IAU World Higher Education Database.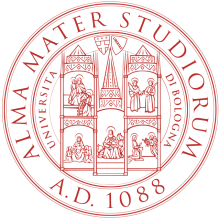 Sustainability at University of Bologna
University of Bologna has become a leading educational institute towards sustainability and has committed to supporting and promoting the principles of the SDGs. Embarking on research that provide solutions to sustainable development challenges, delivering the educational opportunity for their students to develop the knowledge and skills needed to promote sustainable development, contributing to the achievement of the SDGs by offering various campus environment friendly and social inclusive programs, contributing to the Sustainable Development Solutions Network (SDSN) and reporting on their activities in support of the SDGs are all actions taken by the University to meet the challenges imposed by modern society.
The University's efforts have been certified by Times Higher Education, being ranked (amongst 500 universities) : 3rd for Peace, Justice and strong institutions, 4th for No Poverty, 4th for Gender Equality, 4th for Decent Work and Economic Growth, 10th for Reduced Inequalities and between 21st and 73rd for the other SDGs. UNIBO has also been ranked 1st in Italy (for the third consecutive year) and in the top 15 globally by GreenMetric and in the top 10 of 2020's impact rankings.
As the operational arm of the University's administrative policy-setting bodies, Unibo Sostenibile Office implement different sustainable projects, prepare and administer the strategic plans for sustainability. Its mission is to promote and consolidate the adoption of sustainability principles in the integrated performance of the functions and activities of the University at multi-campus level, via the definition of innovative strategies for sustainable development. The planning and implementation of projects and actions, intended to harmonise people-space-environment relations and facilitate lifestyles that are ever more responsible, seeks to reduce the environmental impact of the University and improve the quality of life in University areas.
Unibo Almagoals is a point of reference and connection for all the sustainability projects, actions and initiatives undertaken by the University in order to encourage and disseminate an institutional culture of sustainability. All efforts are made with a view to sustainable development, innovation and continuous improvement, in line with domestic and European guidelines.
Unibo is working on the Gender and equality plan.
Find out more about exploring the possibilities of openness, cultivating dialogue, discovering the richness of diversity on the University of Bologna website on Equity, Diversity and Inclusion (EN).
More Information
The University of Bologna leads SDG 5: Gender Equality of the IAU Cluster on HESD.