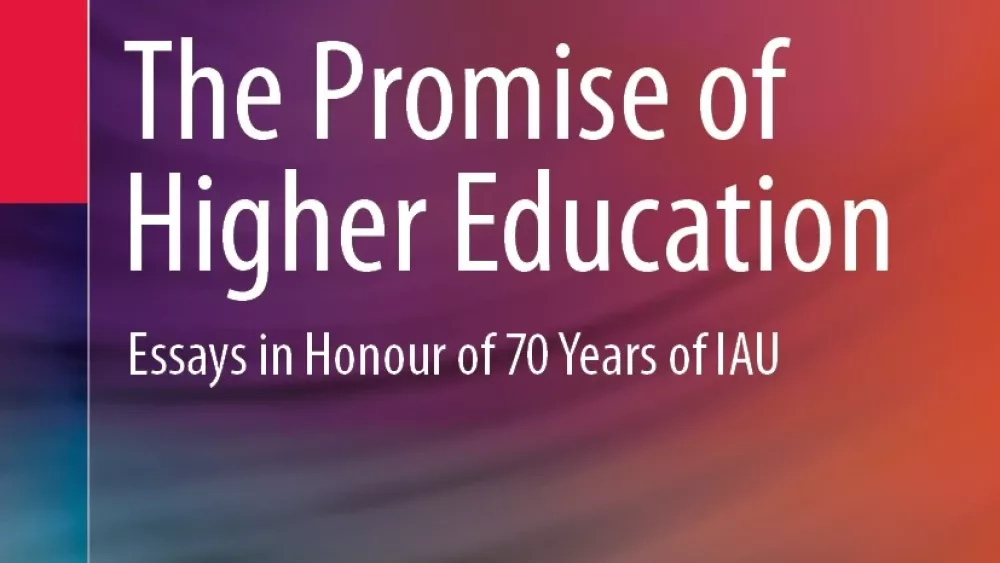 IAU Special Publication for its 70th Anniversary
In December 2020, International Association of Universities celebrated 70th years since its founding by UNESCO. On this occasion, IAU published the book "The Promise of Higher Education: Essays in Honour of 70 Years of IAU" with an impressive collection of 65 essays by 82 authors from all around the world. This book represents a fine analysis of and reflection on the past, current and future of higher education and is a wonderful testament to the work of the IAU over the years and into the future. Available online through open access, this book will take you on a tour across the global higher education landscape while addressing pertinent themes and challenges in higher education, including contributions on sustainable development and from partners involved in the IAU HESD Cluster.
>> Download your free copy of this unique publication !
>> Watch the congratulatory videos shared by IAU Members, partners, and friends to commemorate 70 Years of International Cooperation.
>> Read the special edition of IAU Horizons dedicated to each of the remarkable seven decades that paved the way to what IAU has become today.
Latest update: 15.11.2023