Beirut Arab University (BAU)
جـامعة بيروت العربية
Riad El Solh, 1107 2809 Beirut, Lebanon
IAU Whed id:
IAU-009852
The IAU WHED ID Is a global unique identifier. Learn more here on the IAU World Higher Education Database.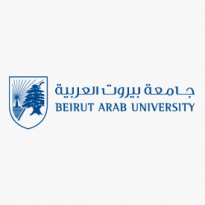 Sustainability at Beirut Arab University
Beirut Arab University (BAU) is one of the leading universities in Lebanon and the Middle East. Our institution, faculties, and programs are accredited from renowned international accreditation bodies. Our students and staff come from different backgrounds and more than 57 countries and nationalities, which makes BAU a diverse environment for students and staff. BAU is devoted to achieve excellence in teaching, research, and services to the community. With 46 undergraduate programs and 164 graduate programs, Beirut Arab University embraces several academic disciplines including human sciences, law and political science, business administration, architecture, engineering, sciences, pharmacy, dentistry, and health sciences. BAU is committed to promoting and implementing the SDGs, each year the University frequently holds events and activities that contribute to the implementation of the 2030 agenda. In recent years, BAU has joined forces with different entities and institutions that allow the generation of different alliances that benefit the implementation of the SDGs, through the exchange of experiences between institutions.
BAU as an educational institution believes in gender diversity, supports underrepresented groups in society, promotes people with some type of disability, for BAU it is important to empower all these underrepresented groups in the different labor and social fields with in order to have a fairer society for all. The University carries out health activities so that people in the community have greater well-being, the activities carried out by BAU regarding health are community and free. BAU has different Partnerships at national and international level with the purpose of strengthening the SDGs in the country and in this way, exchange experiences to improve the implementation of the SDGs, through these alliances the University causes a positive impact on Society and in a better implementation. of the 2030 agenda
More Information
Beirut Arab University leads the work on SDG 9 in the IAU Global HESD Cluster.