University of Gothenburg
Göteborgs universitet
Universitetsplatsen 1
405 30 Gothenburg, Sweden
IAU Whed id:
IAU-006745
The IAU WHED ID Is a global unique identifier. Learn more here on the IAU World Higher Education Database.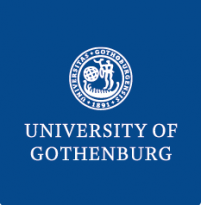 Mission & Vision
The University of Gothenburg has committed itself to sustainable development in research, education as well as environmental management, purchase, waste disposal and chemicals etc.
Sustainable development is a vital part of the University of Gothenburg's vision. The vision, entitled A University for the World, expresses the University's ambition to be an international higher education and research institution that assumes responsibility for the development of society while helping to build a sustainable world. We will strengthen our relevance as a member of our community and partner to make an impact on social development and contribute to the Global Goals for Sustainable Development.
Sustainability at University of Gothenburg
Research, education and collaboration for sustainable development is a vital part of the University of Gothenburg's vision. This means that the three dimensions of sustainable development: social, economic and environmental dimensions, should be integrated into the university's activities.
Achievements
1993 - 1st university signatory to the COPERNICUS Charter for Sustainable Development
1996 - 1st in Integrating environmental issues in Governmental Organizations
1997 - 1st in Ecological sustainability
1998-1998 - Implementation of an Environmental Management System (EMS) according to the recommendations given by the Swedish government
2000-2006 - process to receive an ISO14001 certification and an EMAS registration$
Since 2016, University of Gothenburg has become a member of Global Universities Partnership on Environment and Sustainability (GUPES), a network organised by the United Nations Environment Program (UNEP).
More Information
University of Gothenburg leads SDG 8: Decent work & economic growth of the IAU Cluster on HESD.