Association of Arab Universities
P.O Box 401
11941 Jubeyha, Jordan
Image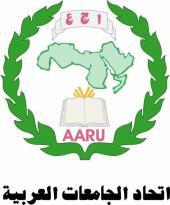 About
The Association of Arab Universities is a non-governmental organization that has an independent legal character and was established in 1964 upon a resolution issued by the Arab League. A temporary Secretariat was formed in Cairo, Egypt. In 1969, a permanent Secretariat General was designated. Since 1984, its permanent headquarters has been in Amman, the capital of the Hashemite Kingdom of Jordan.
Its membership includes currently 350 Arab Universities spread over 22 Arab countries. AARU established 9 affiliated councils and centers and 23 Societies of peer faculties in order to achieve its numerous goals. The Association of Arab Universities has been working through its affiliated institutions and centers that are spread over the Arab universities to establish quality assurance policies and mechanisms, to internationalize higher education, to build up mutual cooperation with the global society, to develop future oriented innovation strategy, to open doors to all members to see other experiences all over the world through conferences, networking and capacity building of staff members.
The mission of AARU aims at "Assisting and coordinating the efforts of Arab Universities to prepare capable graduates who can serve their Arab communities and preserve its unified culture and civilization, as well as to assist in developing its natural resources."