The Association of Commonwealth Universities (ACU)
Woburn House, 20-24 Tavistock Square
WC1H 9HF London, United Kingdom
Image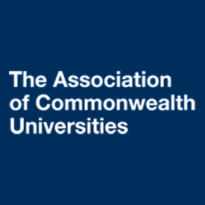 Mission
The Association of Commonwealth Universities is the world's first and oldest international university network, established in 1913. This UK-registered charity has over 500 member institutions in developed and developing countries across the Commonwealth.
The ACU administers scholarships, provides academic research and leadership on issues in the sector, and promotes inter-university cooperation and the sharing of good practice – helping universities serve their communities, now and into the future.
Objectives
promote and support excellence in higher education for the benefit of individuals and societies throughout the Commonwealth and beyond.
strengthen the quality of education and research that enables our member institutions to realise their potential, through building long-term international collaborations within the higher education sector.
draw on the collective experience and expertise of our membership to address issues in international higher education through a range of projects, networks, and events.