Organisational Sustainability
40 Machen Place, Aden Villa
CF116EQ Cardiff, United Kingdom
Image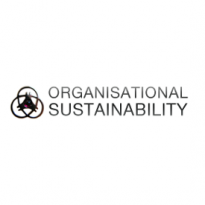 Vision
"Sustainable Development is a journey in which societies continuously strive to improve their quality of life for this generation and future ones, while protecting and improving the natural environment; through changes in activities, attitudes, and mental models."
Mission
We address Sustainability by focusing organisational behaviour, systems thinking, change management, institutional framework, strategic management, leadership, and learning throughout the organisation.
Although SD and Sustainability tend to be used interchangeably, for us SD is the process, or road, to Sustainability, an ideal dynamic goal, which needs to be continually re-assessed. It also means that SD is an ongoing journey, not a destination.
We consider Sustainability to address a dynamic and simultaneous Two-Tiered Sustainability Equilibria (TTSE):
the first one amongst economic, environmental and social aspects,
the second amongst the temporal aspects, i.e. short-, long- and longer-term perspectives.
Contact