Regional Environmental Centre for Central Asia (CAREC)
40, Orbita-1 microdistrict
050043 Almaty, Kazakhstan
Image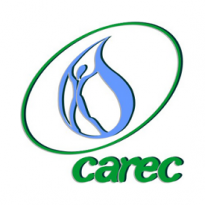 About
The Regional Environmental Centre for Central Asia (CAREC) is an independent, non-political and non-for-profit international organisation with regional mandate to assist the Central Asian governments, regional and international stakeholders in addressing environmental and sustainability challenges across Central Asian region and Afghanistan.
By promoting dialogue and collaboration among all environmental stakeholders, CAREC has today become a leading regional knowledge hub in the field of environment and sustainable development recognised by national, regional and international partners.
CAREC was established in 2001 by a joint decision of all five Central Asian states (Kazakhstan, Kyrgyzstan, Tajikistan, Turkmenistan and Uzbekistan), European Union and UNDP, following the resolution of the IV Pan-European Conference held in 1998, Aarhus (Denmark).
Contact
Phone: +7 727 278 51 10
Fax: +7 727 270 53 37
Mail: info@carec.kz