Karolinska Institute
Karolinska Institutet
SE-171 77, Stockholm, Sweden
IAU Whed id:
IAU-010155
The IAU WHED ID Is a global unique identifier. Learn more here on the IAU World Higher Education Database.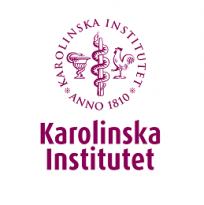 Karolinska Institutet was founded by King Karl XIII in 1810 as an "academy for the training of skilled army surgeons". Today, Karolinska Institutet is a modern medical university and one of the foremost in the world and accounts for 6,456 full-time students. The vision of the university is to advance knowledge about life and strive towards better health for all. Karolinska Institutet accounts for the single largest share of all academic medical research conducted in Sweden and offers the country's broadest range of education in medicine and health sciences.

Karolinska Institutet (KI) offers a wide range of programmes and courses in medicine and healthcare to meet society's need for skills in the field. This enables the university to conduct high-quality, relevant interprofessional education and training, through which students from different programmes learn with, from and about each other in the interests of effective collaboration as students and, later, as healthcare professionals. Karolinska Institutet conducts research and education on two campuses (Solna and Flemingsberg) and at a number of the county's hospitals.
Sustainability at Karolinska Institute
KI's vision is to advance knowledge about life and strive towards better health for all. This includes current and future generations and means environmental and social responsibility in the way KI conducts its activities and contributes to sustainability through research, education and collaboration.
Find out more about the university's role on the SDGs: Environment and sustainability work