Earth Charter International and Earth Charter Center for Education for Sustainable Development
c/o University for Peace, P.O.Box 138
6100 San José, Costa Rica
Image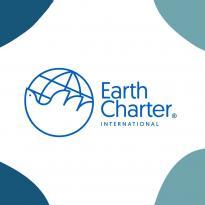 The Earth Charter (EC) is a document with sixteen principles powering a global movement. When you apply it to your business, school or community, you begin turning conscience into action to make all life on Earth thrive.
The EC is an ethical foundation for actions to build a more just, sustainable, and peaceful global society in the 21st century. It articulates a mindset of global interdependence and shared responsibility. It offers a vision of hope and a call to action.
The Earth Charter document starts with the Preamble, followed by the four pillars: Respect and Care for the Community of Life, Ecological Integrity, Social and Economic Justice, and Democracy, Nonviolence, and Peace. It concludes with The Way Forward.
It hosts a UNESCO Chair on Education for Sustainable Development with the Earth Charter, which generates educational programmes and research activities at the intersection of sustainability, ethics and education. These programmes are offered in English, Spanish and Portuguese.
Phone
+506 2205-9060
Fax
+506 2249-1929
E-mail