Sustainable Development Solutions Network (SDSN)
New York 314 Low Library, 535 W 116th Street
10027 New York, United States
Image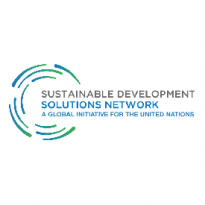 Context
In 2012, UN Secretary-General Ban Ki-moon launched the UN Sustainable Development Solutions Network (SDSN) to mobilize global scientific and technological expertise to promote practical problem solving for sustainable development, including the design and implementation of the Sustainable Development Goals (SDGs).
SDSN aims at accelerating joint learning and helping to overcome the compartmentalization of technical and policy work by promoting integrated approaches to the interconnected economic, social, and environmental challenges confronting the world. The SDSN works closely with United Nations agencies, multilateral financing institutions, the private sector, and civil society.
The organization and governance of the SDSN aims to enable a large number of leaders from all regions and a diverse set of backgrounds to participate in the running of the network while at the same time ensuring effective structures for decision making and accountability. SDSN is indeed building a global network to support the implementation of the Sustainable Development Goals. National and Regional SDSNs support the localization of SDGs and their implementation, develop long-term transformation pathways for sustainable development, promote education around Agenda 2030, and launch solution initiatives. One thematic network of SDSN is dedicated to SDG4 (Education, Quality and Learning for all). Several IAU Members lead SDSN networks, including the University of Siena and the University of Gothenburg. Their profiles are also available on the IAU HESD portal.