International Islamic University Malaysia
Universiti Islam Antarabangsa Malaysia
P.O. Box 10, 50728 Selangor
Kuala Lumpur, Malaysia
IAU Whed id:
IAU-019919
The IAU WHED ID Is a global unique identifier. Learn more here on the IAU World Higher Education Database.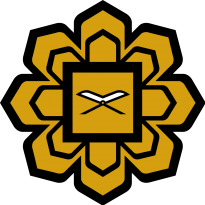 Inspired by the Islamic philosophy of the unity of knowledge as well as its concerns of holistic education, the International Islamic University Malaysia aims at becoming a leading international centre of excellence in education, research and innovation which seeks to restore the dynamic and progressive role of the ummah in all branches of knowledge for the betterment of human life and civilization.
Sustainable Development
The Sejahtera Centre for Sustainability and Humanity was established to champion the sustainability, humanity, and Sejahtera agenda of International Islamic University Malaysia. Its three main functions are the idea of a Sustainable Campus, Education for Sustainable Development and the Sejahtera neighborhood.
Find out more for the Centre for Sustainability and Humanity.