University of Bergen
Universitetet i Bergen (UIB)
Muséplass 1, 5020 Bergen
Norway
IAU Whed id:
IAU-019887
The IAU WHED ID Is a global unique identifier. Learn more here on the IAU World Higher Education Database.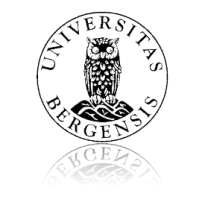 About
The University of Bergen (UiB) is an internationally recognised research university. Academic diversity and high quality are fundamental. UiB is the most cited university in Norway.
There are seven faculties at UiB and there are close to 20 000 students at the university. The University employs more than 4 200 faculty and staff. PhD candidates are paid employees, making the doctoral degree at UiB particularly attractive for rising talent. About half of graduating doctors are from outside Norway.
Sustainability at UiB
The University of Bergen (UiB) is a research-intensive university where sustainability is, and has long been, a natural and integral part of all of the activities. The university focuses on sustainability in their research, teaching, innovation and operations.
Find out more about the UiB Sustainability, studies, green student life and the UiB Climate Fund. SDG Bergen Initiative on the UN partnerships platform.
The University of Bergen leads SDG 14 of the IAU Cluster on HESD.