University of Manouba (UMA)
Université de la Manouba
Campus Universitaire de La Manouba
2010 Manouba, Tunisia
IAU Whed id:
IAU-019600
The IAU WHED ID Is a global unique identifier. Learn more here on the IAU World Higher Education Database.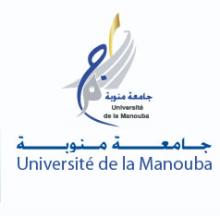 The University of Manouba (UMA) is a place of promotion and encouragement for the development of student activities on the periphery of their studies. Beyond being a place of training, the University is a place of life where multiple themes meet. Thus health, cultural life, participation in student associations are all issues for the University and structure the missions of sports and cultural clubs and associations.
The University of Manouba intends to attract students wishing to develop their potential. For this, executives, teachers and researchers work there to revitalize the links between research and teaching by applying the necessary complementarity between the human, social, technical and experimental sciences, literature and the arts.
The common and distinctive values ​​of the University of Manouba can be grouped into 3 Cs: Criticism, including seriousness, tradition and ethics, Creativity, including originality, initiative and dynamism and Conviviality, including quality of life, openness and accessibility.
Sustainability at UMA
In 2021, the University of Manouba signed a Memorandum of Understanding (MoU) which aimed to make the campus inclusive, resilient and sustainable. The agreement focuses on the development of five axes, namely, a campus that is beautified, safe and accessible to people with special needs.
The other axes concern the improvement of neglected public spaces adjacent to the university's neighborhoods, the embellishment of a multi-service area , the sensitization of the university community to the Sustainable Development Goals (SDGs), and an improvement in the relationship between the UMA and its neighboring territory.
More Information
Find out more: https://www.tap.info.tn/en/Portal-Economy/14173010-mou-signed-to-make
The University of Manouba leads SDG 6: Clean Water and Sanitation of the IAU Cluster on HESD.