Association of African Universities (AAU)
African Universities House,
11 Aviation Road Extension, Airport Residential Area,
Accra, Ghana
Image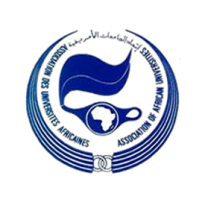 Presentation
The Association of African Universities (AAU) was founded in Rabat, Morocco on November 12, 1967, following recommendations made at an earlier conference organized by the United Nations Educational Scientific and Cultural Organization (UNESCO) in Antananarivo, Madagascar in September 1962 for the formation of such an apex organization. AAU is the apex organization and forum for consultation, exchange of information and co-operation among institutions of higher education in Africa. It represents the voice of higher education in Africa on regional and international bodies and supports networking by institutions of higher education in teaching, research, information exchange and dissemination.
Mission
The Mission of the AAU is to raise the quality of higher education in Africa and strengthen its contribution to African development by fostering collaboration among its member institutions; by providing support to their core functions of teaching, learning, research and community engagement; and by facilitating critical reflection on, and consensus-building around, issues affecting higher education and the development of Africa.
Vision
To be the leading advocate for higher education in Africa, with the capacity to provide support for its member institutions in meeting national, continental and global needs.
Objectives
Promote interchange, contact and cooperation among universities and other institutions of higher education in Africa;
Collect, classify and disseminate information on higher education and research, particularly in Africa;
Promote cooperation among African higher education institutions in curriculum development, post graduate training, research, quality assurance, recognition of qualifications, the determination of equivalence of degrees, and other matters of special policy or practical interest to African higher education;
Encourage and empower members of the Association to address developmental challenges and become an effective voice in national, regional and global higher education discourse;
Study and make known the educational and related needs of African universities and other institutions of higher education and, as far as practicable, co-ordinate the means whereby those needs may be met;
Contribute to the improvement of leadership, institutional management and the policy environment of African higher education; and
Organise, encourage and support public fora for information dissemination and exchange and policy dialogue on issues of higher education.