Open University of Catalonia
Universitat Oberta de Catalunya (UOC)
Rambla del Poblenou 156
08018 Barcelona, Spain
IAU Whed id:
IAU-019354
The IAU WHED ID Is a global unique identifier. Learn more here on the IAU World Higher Education Database.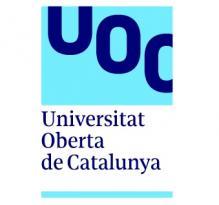 Mission
The Universitat Oberta de Catalunya (UOC), located in Barcelona, is the world's first fully online university. It is an innovative university open to the world that offers people lifelong learning to help them and society advance, while carrying out research into the knowledge society.
The UOC's strategic plan has included the 2030 Agenda as part of its roadmap since 2017. The aim is for the whole institution to work towards sustainable development and make a significant contribution to the SDGs. The UOC is especially committed to SDG 4 (inclusive and equitable quality education) and SDG 3 (as the SDG 3 Champion for the IAU Cluster on HESD).
The UOC's educational model is based on personalization and accompaniment of students through e-learning.
Vision
The UOC wants to be a university that, by being connected to the network of the world's universities, drives the creation of a global knowledge space and cutting-edge research in the knowledge society.
The UOC has an innovative educational model that focuses on the student. The University offers them a top quality and personalized education that helps them to be more competitive and contributes to the progress of society.
Sustainability
https://www.uoc.edu/portal/en/compromis-social/sostenibilitat/index.html
Examples of how the UOC is working on sustainability:
Since January 2018, the UOC uses 100% renewable energy
2030 Agenda awareness campaign at the Universitat Oberta de Catalunya for the European Sustainable Development Week (ESDW)
Analysis of the contribution of Internet Interdisciplinary Institute (IN3) research to the 2030 Agenda
UOC Leads SDG 3: Good Health and Wellbeing of the IAU Cluster on HESD
The website of the SDG3 Cluster "Universities4GoodHealth" can be found here.