International Association of Universities (IAU)
UNESCO House, 1 rue Miollis
75015 Paris, France
Image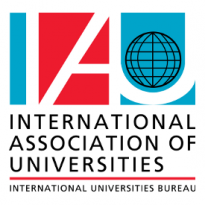 About
Founded in 1950, under the auspices of UNESCO, the International Association of Universities (IAU) is the leading global association of higher education institutions and organisations from around the world. The IAU is an international NGO with official associate status with UNESCO, that recognizes the key role higher education plays in the overall process of achieving sustainable development.
IAU works to enhance higher education community's role and actions in advancing societies worldwide. As a global membership organization, IAU represents and serves the full spectrum of higher education institutions and their associations. The IAU Strategy 2030, adopted during the 16th IAU General Conference, in 2022, affirms IAU's focus on four key higher education priority themes, while improving support and services to members as well as enhancing their visibility and engagement.
IAU 4 strategic priorities:
Globally-engaged and Value-based Leadership;
Internationalization for Society and the Global Common Good;
Higher Education and Research for Sustainable Development;
Digital Transformation of Higher Education.
Higher Education and Research for Sustainable Development (HESD)
Future well-being of humanity and the planet depends on successful resolution of the interconnected challenges of economic, social, cultural, and environmental sustainability. Since 1993, IAU advocates for the key role higher education plays in achieving sustainable development. IAU's actions in support of the 2030 Agenda for Sustainable Development provide a framework for universities to develop inter-institutional collaboration in pursuit of sustainable development. The aim is to assist higher education leaders wishing to embed sustainable development concepts and principles in strategic planning, academic and organizational work.
Learn more about IAU HESD here and explore the HESD Vision & Action page here.
Download the leaflet IAU for HESD.
Contact for sustainable development activities
Isabel Toman, Programme Officer
E-mail: contact@iau-hesd.net